About Maid Marian Entertainment Inc.
Maid Marian Entertainment Inc. is a leading developer of next generation web based games specializing in community oriented multiplayer games. Imagine 3D virtual worlds, where you explore and interact with players around the world – all on a web page. No retail box to purchase and no cumbersome client software to download and install. Just click a link on our website and you're in. We deliver immersive multiplayer 3D experiences right to your web browser.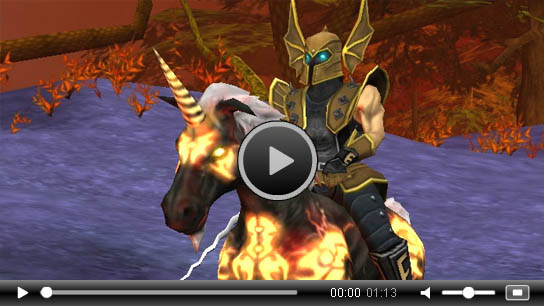 Maid Marian Entertainment Inc. is in the business of creating online escape and we intend to revolutionize the way massively multiplayer games are delivered. Games like Sherwood, Marian's World and Moon Base are milestones in the journey towards that goal, bringing together an online community of like-minded players. We intend to push the envelope both through technology and visually so our 'experiment' continues to represent the state of the art.
Free, easy, and completely anonymous, these games deliver a free MMORPG 3D multiplayer experience on a web page, with no client software to install and no sign up required. (MMORPG : Massive Multiplayer Online Role Playing Game) Our worlds are constantly evolving as new feature requests come through our vibrant player community. Features include:
Four persistent online worlds to explore

Avatar based chat

Support for thousands of simultaneous players

Immersive 3D environments and characters

Real-time physics simulation

Motion Captured Animation

Dynamic time of day lighting

Free, easy and completely anonymous

No cumbersome client software

No sign up required
Do you want to put a MaidMarian.com game on your own site?
As long as you follow our linking policy, we can help make that happen. We even provide some html code examples. Follow this link for details.